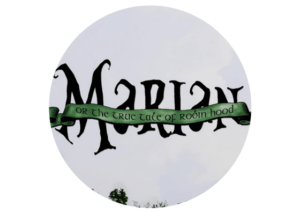 Theatre Conspiracy at the Alliance for the Arts is proud to announce its 25th consecutive season, which includes beloved classics, comedic favorites and award-winning new plays from fresh voices.
"We're celebrating the past, present and future of Theatre Conspiracy at the Alliance for the Arts this season," says founder and producing artistic director, Bill Taylor. "Our productions will reflect on the incredible work that has shaped the southwest Florida theatre community, as well as welcome the journey of our next 25 years."
Theatre lovers can save up to $42 with a Season Subscription. Season subscriptions range from $115 per person for 5 shows to $140 per person for all 7 shows. Individual tickets to each show are $26, $11 for students or $22 for Alliance members.
Performances are Thursday, Friday and Saturdays with a new 7:30 p.m. start time and Sunday matinees at 2 p.m.
Audio described shows are also available on selected dates. For theatregoers who are blind, or have moderate to severe vision loss, the Alliance will provide a specially trained describer who verbalizes what's happening on stage during pauses in dialogue. The describer uses a headset microphone, while individuals using the service listen through a receiver with a single earpiece. Reservation of headsets is required prior to the show by calling 239-939-2787.
To widen the post-show conversation and discuss what the art onstage means to us as individuals and as a society, the Alliance will facilitate a community conversation through talkbacks on selected dates. Talkbacks allow the audience to ask questions and express their thoughts, ideas on issues revealed in the play through the form of meaningful discussion with the cast or panel guests. The opportunity is included with ticket purchase.
To purchase tickets or for more information, call the box office at 239-939-2787, visit 10091 McGregor Blvd. Fort Myers, FL or go online at www.ArtInLee.org/Theatre.
Repossessed (A World Premiere Play) by Greg Lam and directed by Steve Hooper
Aug. 16-18, 23-25 at 7:30 p.m.
Aug. 19 and 26 at 2 p.m.
Audio Descriptor Performance: Aug. 26
Talk-back with playwright Greg Lam: Aug. 18
What would happen to our world if anyone could choose to remix and rewrite their memories and personalities? Rich and Gretchen seem to have the ideal marriage, until they learn that it was manufactured by a mysterious biotech company which installed it into their brains. Because they can no longer afford this service, the company must repossess their improvements. Repossessed explores questions of identity, morality, and authenticity amidst a world of rapidly changing technology and the ethics that come with it.
Repossessed is the winner of the annual Janet and Bruce Bunch New Play Contest Award, presented by Theatre Conspiracy.
Murderers – A Killer Comedy by Jeffrey Hatcher and directed by June Koc
Sept. 27-29 and Oct. 4-6 at 7:30 p.m.
Sept. 30 and Oct. 7 at 2 p.m.
Audio Descriptor Performance: Oct. 7
Gerald, Lucy and Minka: they look like everyday people, and each relates to us as they would a trusted friend. But they have one dark secret in common: they're murderers!
Homicide has never been so hilarious in this quirky whodunit show! Except you know whodunit; the fun is finding out how they dunit and why. Set in Riddle Key Retirement Center in Riddle, Florida, three unlikely killers justify their crimes in the most outrageous ways.
The Elephant Man by Bernard Pomerance and directed by Rick Sebastian
Nov.  8-10 and 15-17 at 7:30 p.m.
Nov. 11 and 18 at 2 p.m.
Audio Descriptor Show:  Nov. 18
Talk-back: Nov. 18
Sponsored by: Noreen Raney
The Elephant Man is based on the life of John Merrick who lived in London during the latter part of the nineteenth century. A horribly deformed young man – victim of rare skin and bone diseases – he becomes the star freak attraction in traveling sideshows. Found abandoned and helpless, he is admitted to London's prestigious Whitechapel Hospital. Under the care of celebrated young physician Frederick Treves, Merrick is introduced to London society and slowly evolves from an object of pity to an urbane and witty favorite of the aristocracy and literati, only to be denied his ultimate dream – to become a man like any other.
The Agitators by Mat Smart and directed by Bill Taylor
Jan 17-19 and 24-26 at 7:30 p.m.
Jan. 20 and 27 at 2 p.m.
Audio Descriptor Show:  Jan. 27
Talk-back: Jan. 27
Sponsored by: Janet and Bruce Bunch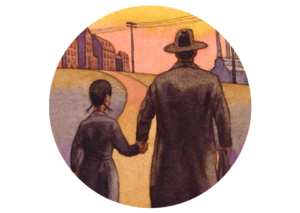 Inspired by the enduring but tempestuous four-decade-long friendship between Susan B. Anthony and Frederick Douglass. As they grew to become the cultural icons we know today, their movements collided and their friendship was severely tested. This series of powerful vignettes tells their story, from their meeting in Rochester, through a Civil War and to the highest halls of government. They agitated the nation, they agitated each other and, in doing so, they helped shape the Constitution and the course of American history.
Marian, or the True Tale of Robin Hood by Adam Szymkowicz and directed by Rachael Endrizzi
Feb. 7-9 and 14-16 at 7:30 p.m.
Feb. 10  and 17 at 2 p.m.
Audio Descriptor Show:  Feb. 17
Talk-Back: Feb. 17
Sponsored by:  Susan Ion Hogan, DDS.
A gender-bending, patriarchy-smashing and hilarious new take on the classic tale. Robin Hood is and has always been Maid Marian in disguise. Robin/Marian leads a motley group of Merry Men (many of whom are not men) against the greedy Prince John. As the poor get poorer and the rich get richer, who will stand for the vulnerable if not Robin? Modern concerns and romantic entanglements clash on the battlefield and on the ramparts of Nottingham Castle in this play about selfishness, selflessness, and the cost of revealing your true self in a time of trouble.
Joe Turner's Come and Gone by August Wilson and directed by Sonya McCarter
March 1-2, 7-9 and 14-16 at 7:30 p.m.
March 10 and 17 at 2 p.m.
Audio Descriptor Show:  Mar. 17
Talk-back: Mar. 17
Sponsored by: Noreen Raney
Set in a Pittsburgh boarding house in 1911, owners Seth and Bertha Holly play host to a makeshift family of people who come to stay – some for days, some longer – seeking new jobs, new lives and new beginnings. This eccentric group of wanderers includes proprietors, an eccentric clairvoyant with a penchant for old country voodoo, a young homeboy from the South and a mysterious stranger searching for his wife. Each denizen of the boarding house has a different relationship to a past of slavery as well as to the urban present.
Rancho Mirage by Steven Dietz and directed by Anne Dodd
May 9-11 and 16-18 at 7:30 p.m.
May 12 and 19 at 2 p.m.
Audio Descriptor Show: May 19
Sponsored by: Stephen Hooper & Ellen Poage
Acclaimed playwright Steven Dietz' comedy looks at affluent suburban couples whose truths finally catch up with them. At an ill-fated dinner party, these long-time friends are awakened to the secrets of their past with hilarious and farcical results. Written by one of America's most widely produced playwrights, this comedy asks what remains between us when youth, dreams, and the last bottle of wine is gone?
To purchase tickets or for more information, call the box office at 239-939-2