Death & Resurrection: The History of Notre Dame Part 1 – Online Event
DateJune 17, 2021 @ 10:30 am - 12:00 pm
Time10:30 am - 12:00 pm
Location 10091 McGregor Blvd.
Fort Myers, FL 33919 United States
Member's Price $Free
Non-Member's Price $20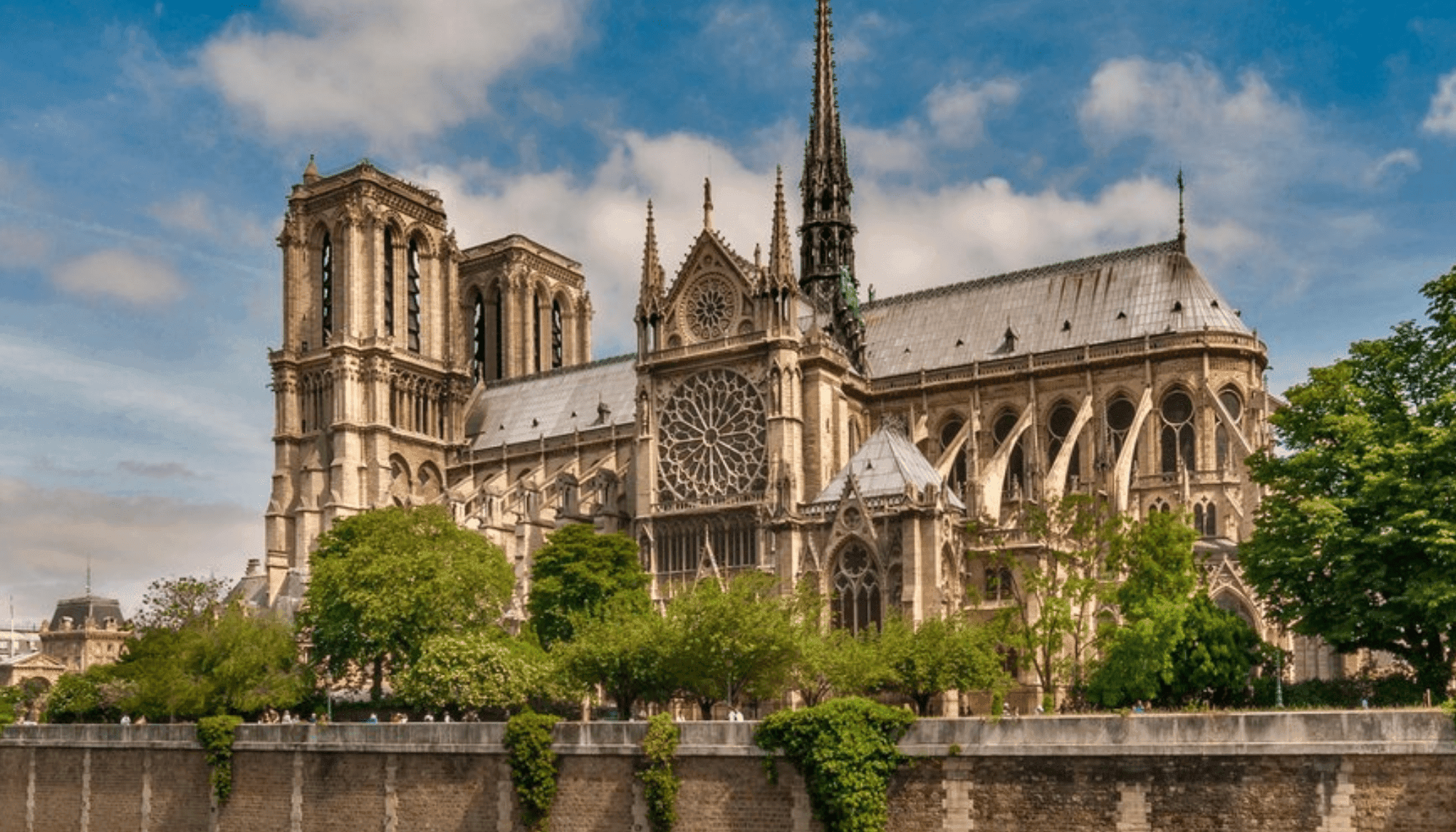 Event details
Summer vacationers traverse the globe in search of new sights and experiences, but we've got them all right here! It's stay-cation time – join us for a summer series of virtual art lectures and guided tours led by professional art historians and archeologists.
The fire that engulfed the Cathedral of Notre Dame in April of 2019 was an international cultural disaster of the first magnitude. This series of lectures about the Cathedral will not bemoan what has been lost but celebrate what remains intact as a gift of historical significance in world art and architecture. Imperious in its majestic scale – housing some of the most impressive architectural innovations of its age, along with sculpture, painting, stained glass and applied arts – it is a monument to the transcendental power of faith.
Please note: this interactive and hands-on event is hosted online, which means you get to enjoy it from the comfort of your living room, patio or kitchen table! An access link will be provided prior to the start of the event.
---
ABOUT YOUR GUIDE
Kevin Costello graduated from the Chelsea School of Art and University of London's Goldsmiths College with diplomas in Fine Art and Art History.
Kevin's involvement in the Sarasota arts community is varied and includes having been Art and Architecture Correspondent for the Sarasota Herald Tribune and a Contributing Writer for Arts and Culture Magazine.
Kevin, a studio artist, has taught painting, figure and conceptual drawing, sculpture and art history at the San Francisco Academy of Art, the San Francisco Museum of Art, and the Ringling College of Art and Design.
He is a poet and a lecturer in contemporary art history at numerous arts and continuing education institutions throughout Central West Florida.