GreenMarket
DateJuly 28, 2018 @ 9:00 am - 1:00 pm
Time09:00 am - 01:00 pm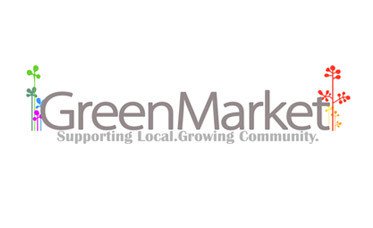 Event details
Join us on our 10-acre campus every Saturday to find an exclusive selection of locally grown, caught and cultivated foods and other products available to sample and purchase. Enjoy live entertainment by local musicians and fun activities for kids, gardening classes and live cooking by local chefs. The GreenMarket hosts neighbors and small growers who bring seasonal, very limited crops to market. Do you have fruit from a few backyard trees, a good tomato crop from the kitchen garden, or some berries gathered in an outing? If so, we'd like to help you bring it to the community. Barter is encouraged, trade your small crop for market items you may need!
Free Weekly Yoga Sessions!
Saturdays, 9:30-10:30am
Free – No Reservation Required
Join registered yoga teacher Anna Withrow for free yoga sessions beneath the shade trees during GreenMarket. The sessions are suitable for all levels and beginners are welcome. Supervised children are also encouraged to join in. Bring a yoga mat, sunscreen and water. Click HERE to learn more about Anna's Yoga Bird Studio.
GreenMarket Gallery
Visit and LIKE the GreenMarket Facebook Page for updated news and information on the market and other sustainable living initiatives.
How much does it cost to be a vendor at the GreenMarket? Food vendors pay $25 per Saturday, or $80 per month. Non-food vendors pay $30 per Saturday, or $100 per month. We offer special rates to non-profits and fundraisers, please contact us for details. The Alliance for the Arts is a non-profit organization, and vendors' payments help cover insurance and promotional costs for the market.