Bluegrass Outdoor Concert (Kindred Spirit and Swinging Bridge)
DateOctober 17, 2021 @ 3:00 pm - 5:00 pm
Time03:00 pm - 05:00 pm
Location 10091 McGregor Blvd.
Fort Myers, FL 33919 United States
Member's Price $15
Non-Member's Price $16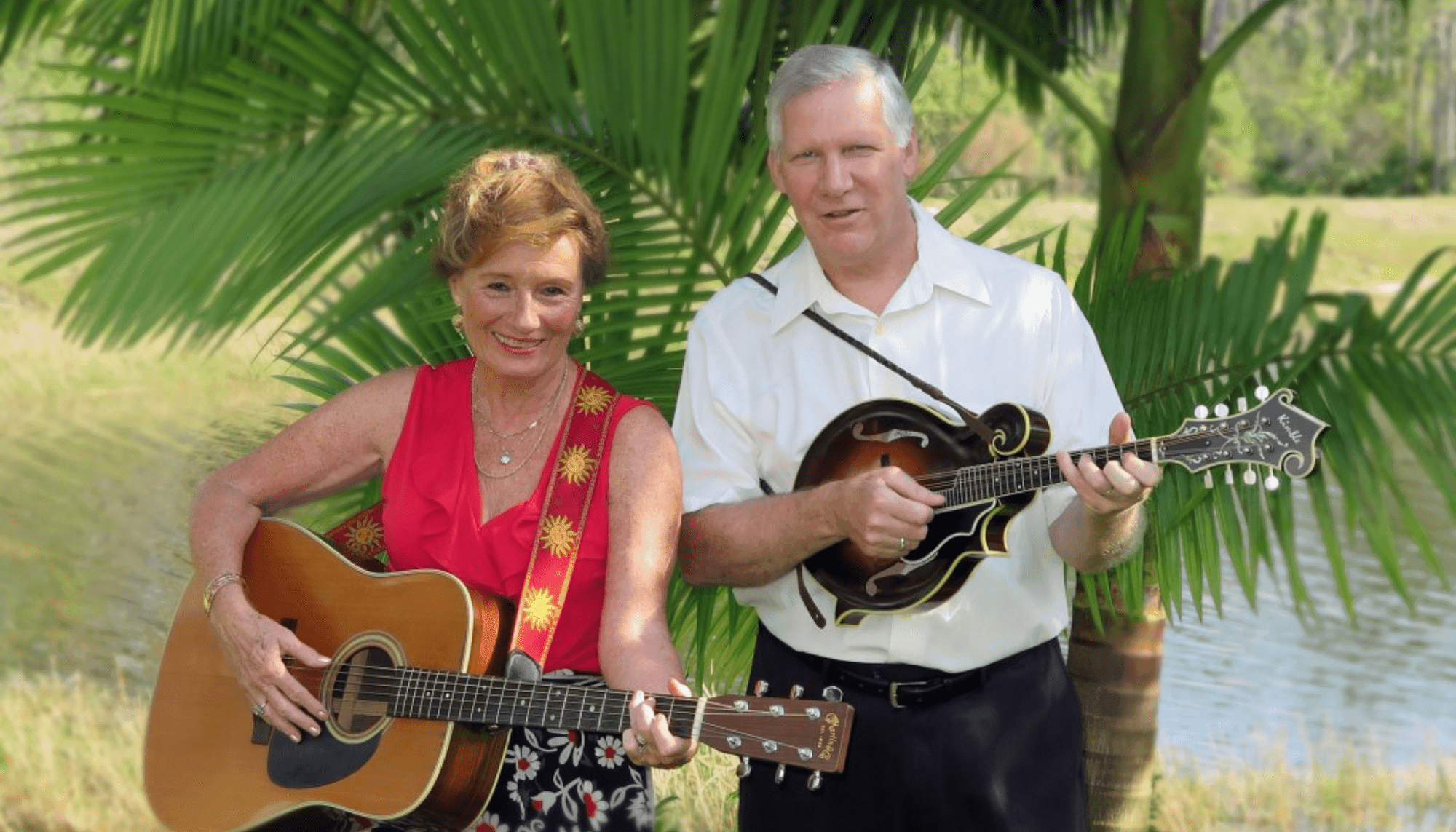 Event details
Join fellow bluegrass music lovers for great live music by bands from southwest Florida and beyond! Our popular Palmgrass bluegrass concerts are always a toe-tapping good time. Line-up includes: Kindred Spirit and Swinging Bridge.
Kindred Spirit is an acoustic duo with Laurette on guitar and Doug on mandolin playing and singing bluegrass, old country and American acoustic music.  Laurette is originally from the hills of Pennsylvania which is reflected in her beautiful mountain voice.  Doug comes from southern Indiana with a long and varied musical past, but began playing mandolin later in life.  Both Doug and Laurette sing lead and join together singing the tight harmonies that bluegrass in known for.
Since 1997 the Venice-based bluegrass band Swinging Bridge has grown to become one of Florida's most popular Bluegrass groups. By combining the influences of a myriad of musical styles, this group has thrilled audiences all around the state and up and down the east coast. Swinging Bridge has entertained at the Suncoast Bluegrass and BBQ Bash in their home town of Venice since its start in 2010 and has kicked the national event off every year since its start. They have performed on several bluegrass cruises and are a fixture at most bluegrass festivals in Florida as well as several national festivals.
Band members are Alan Colpitts on bass, Bobby Martin on banjo, Chris Bryson on guitar, Doug Rowe on lead guitar, and JR Davis on mandolin.
Please note: For this outdoor concert, we will be accepting the first 132 people for reservations. If weather threatens the outdoor concert, it will be moved to our indoor theatre for general admission seats. If there is no weather threat we will sell additional tickets at the door the day of the concert.
Guests are required to bring their own lawn chairs and blankets. No pets.
Presented in partnership with the Acoustic Music Society of Southwest Florida.